A&E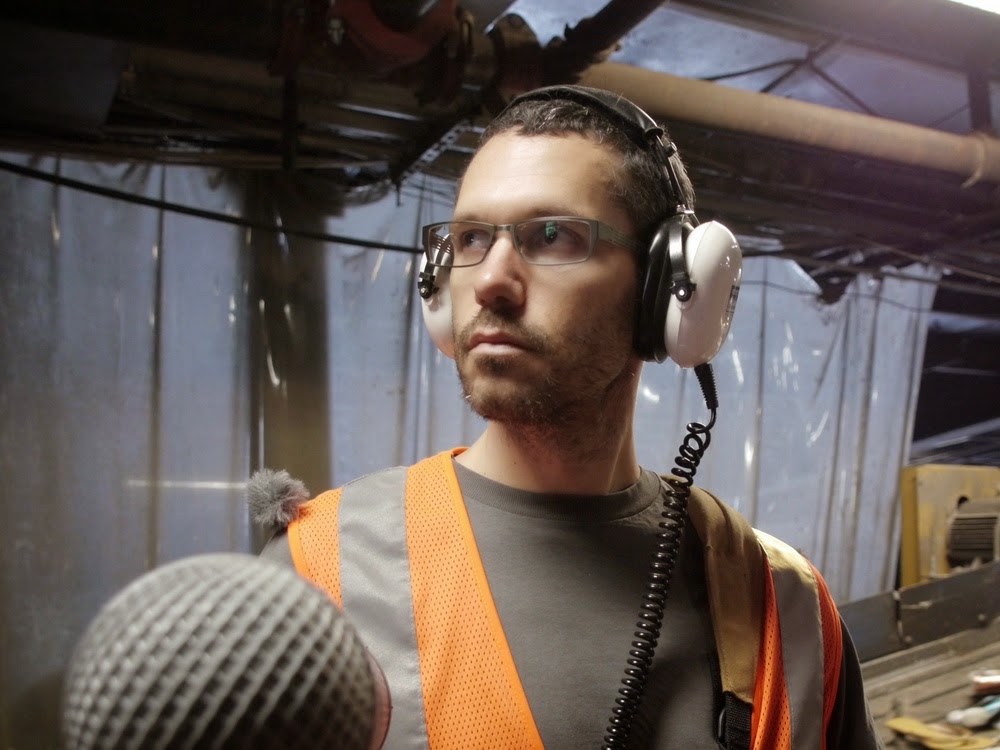 MacDonald honors filmmaker Peter Hutton
By Ghada Emish '19
April 13, 2017
In memory of filmmaker Peter Hutton, Professor Scott MacDonald, head of the Media and Cinema Studies Department, curated a F.I.L.M. event to celebrate Hutton's unique stylistic approach to creating a meditative experience through film. Hutton recognized film's potential to offer viewers a contemplative experience by featuring slow-motion scenes from nature. After Hutton's death last June, a group of his admirers made a collection of films in homage to his contributions to cinema. These films were created in a similar fashion to Hutton's contemplative style. It is thoughtful on behalf of Hutton's followers to create this homage in his favorite medium and to deny themselves any individual recognition by not attaching any of their names to the films that they made.
It is important to mention that Hutton's status as one of the faculty members of Bard College's Cinema and Electronic Media program strongly contributed to the development of his department, making it among the most popular areas of study at Bard.
MacDonald chose to show Hutton's Study of a River, one of the filmmaker's most outstanding films. Hutton was always committed to black-and-white film. There is a certain beauty in viewing scenes from nature in black and white, perhaps in that removing all other colors offers a unique experience. A beautiful sense of intimacy arises in the process of viewing Hutton's black-and-white scenes. Viewing the titillating water current of the river move across the screen in white is an experience that one could only be exposed to in film.
Breaching the frame is a technique that Hutton particularly favors. Study of a River features multiple scenes of a river with a boat penetrating the water and, simultaneously, penetrating the frame. In modern life, people do not have a lot of time to dedicate to nature. Hutton's idea of breaching the frame could refer to the meditative experience that natural landscapes offer and that has a calming effect which breaches one's occupation with the tasks of modern life. Having a boat breach the frame also functions as an indication of the passage of time—as the boat advances, the audience spends time thinking about the significance of the frame.
One of the most remarkable scenes in the films made in homage to Hutton is of a man breaching a scene of a river by swimming through it. The camera captures the swimming figure at a distance so far that he looks quite small compared to the board plain of water surrounding him from all directions. This shot evokes the realization that man's life is a small part of the significantly wider landscape of the universe. Hutton certainly inspired a great deal of thoughtful work which will continue to engage people into contemplating nature in creative ways.
Another creativity-inspiring F.I.L.M. event is taking place next Sunday, April 16. MacDonald will be hosting sound designer Ernst Karel. MacDonald realizes that an essential aspect of watching film is listening intently and critically and, thus, he is bringing Karel to offer Hamilton's audience the opportunity to listen to the sound installations of two films while sitting in a completely darkened KJ Auditorium. Living in a world dominated by visual media, this experience could boost one's stamina to listen and better grasp the content of film auditory.
This primarily acoustic event comes at the same time as an attempt to initiate classes in sound studies at Hamilton by professors Celeste Moore and Pavitra Sundar. The availability of sound studies courses could enrich Hamilton's Cinema Studies department. It is important to make the distinction between a soundtrack and a sound installation. The former refers to a music track in film which is, mostly, not accompanied by conversation at the same time the track is playing. On the other hand, a sound installation refers to any sound but music in film, including conversation. Karel will offer the audience a chance to listen to his sound installations from Mycological and Morning and Other Times. Karel will also discuss his work as a sound artist.
This year, F.I.L.M. has brought outstanding scholars, along with individuals involved in filmmaking and cinematic productions. MacDonald has dedicated his significant and diverse knowledge of cinema to enriching Hamilton's community with valuable discussions that heighten cinema's potential to reflect on serious issues. In this sense, F.I.L.M. has become an essential part of the intellectual curiosity characteristic of Hamilton.