Features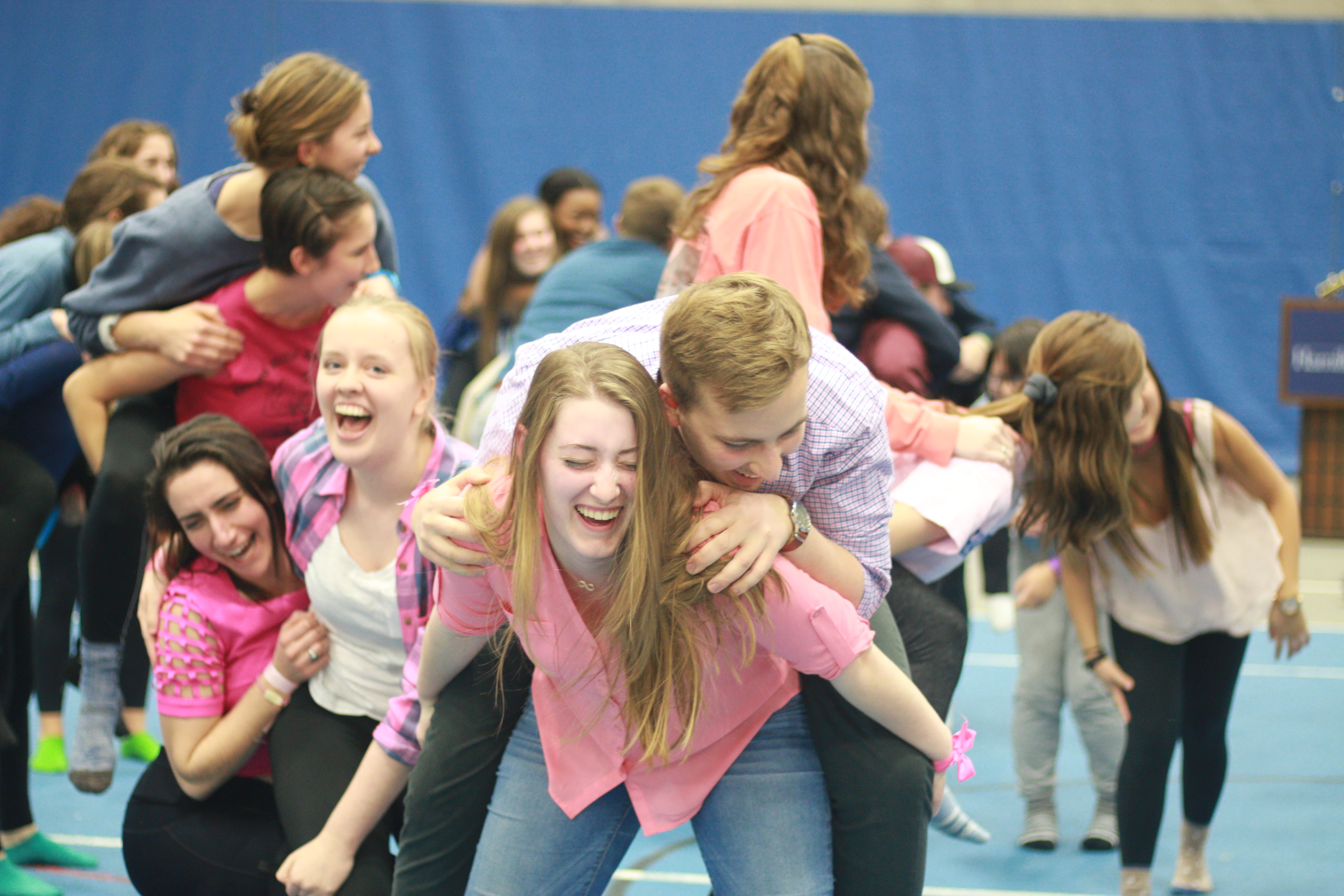 Connecting communities with Fun(d) Fest
By Maura Colley '19
February 16, 2017
Over this past weekend, the Inter-Society Council (ISC) took over the Fieldhouse for a night and threw one of the biggest fundraising events of the year. "The Charity Fun(d) Fest" featured activities and light-hearted competitions between participants. All the proceeds were split between four charities, each of which had its own team: Planned Parenthood, No One Left Behind, the Midtown Utica Community Center (MUCC) and Be the Match.
The activities included a date auction, relay races and even a hot-dog eating contest—and though competitors fought to the finish in each contest, in the end, Be the Match won the event.
Each of these organizations has a meaningful mission. Planned Parenthood supports and educates individuals about health and childcare; No One Left Behind supports allies of the American troops in Iraq and Afghanistan who are displaced because of their association with the US; and Be the Match provides bone marrow transplants for individuals with blood and marrow diseases.
MUCC, the team I was lucky enough to be a part of, is a center in Utica. This center provides a space for families of all backgrounds to come together safely and create an inclusive community. The Center welcomes refugees who come to Utica with few connections or little financial support and provides food services and outreach opportunities to help get families settled.
The members of the MUCC work incredibly hard to provide Utica families and kids with intercultural opportunities and to encourage kids to try new things like visual arts, dance, theater and music.
While it is easy for us at Hamilton to take for granted how easy it is to simply take a dance or fine arts class, many people, sadly most of them children in school systems without support for arts programs, don't have the same kind of access to these activities.
Fortunately, a group of dancers from the MUCC kicked off the event on Saturday, giving everyone a chance to see what the organization's programs can do for local kids. Comprised of 15 to 20 girls and boys in total, the group performed three impressive dances, with complicated choreography and fun music. It was clear that they were having fun with it, too.
Along with the other work they do, the MUCC has obviously had an important impact on these kids, giving them something creative and exciting to do with their time while making friends in their community.
All in all, the ISC charity event was a successful night of community building and fundraising. Greek societies and sports teams from all over campus were present, and contributed to the big turnout for the night. By the end of the event, approximately $4,000 had been raised—and that was just from registration fees alone. With the hundreds raised from the date auction, and ever more from games and activities, all four of the charities are bound to receive a significant contribution from Hamilton College.