A&E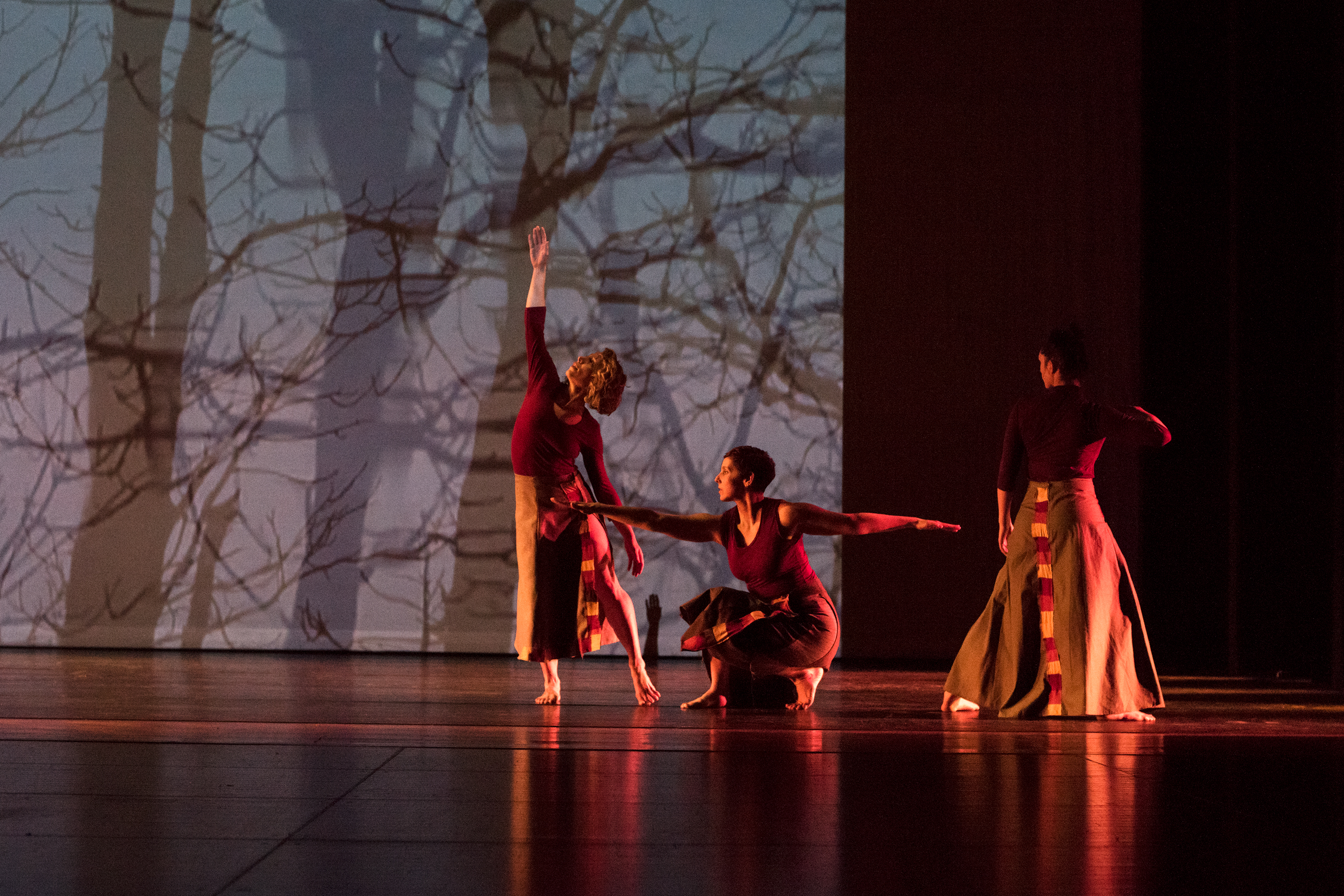 Unconventional Visions of Sound stuns
By Tayzia Santiago '19
March 2, 2017
This past Sunday, Feb. 26, at 3 p.m., a collection of works called "Vision of Sound" was performed in Hamilton College's own Wellin Hall. The works were collaborations among composers and choreographers focused on "place," and the meaning of place in the artists' lives. The performance, part of Syracuse Symposium's series on place, has also made stops in Syracuse and SUNY-Oswego.
The six pieces performed were all unique combinations of artistic mediums, including dance, music and film, that artfully created a cohesive and tactile piece of art that appealed to multiple senses. At times, I even found it difficult to decide which aspect of the performance I wanted to focus my attention.
Although the performance consisted of six distinct works with unique tones and stories, all six performances resonated with similar abstract styles that connected all the pieces. For each piece, musicians, or sometimes one musician, performed in the front left portion of the stage with a spotlight while dancers performed behind them. Even though this sounds like a typical dance recital, "Vision of Sound" was anything but.
Each performance was very much fashioned after the modern movement of art, with dancers moving their bodies in jerky movements in a manner very different from classical dance conventions.
The musicians mirrored this break from convention as well, with their performances sounding less like music and more like the auditory embodiment of emotions. The musicians and dancers alike collaborated to create cohesive pieces of art that evoked very distinct emotions that might call forth different memories for everyone who experienced them. In this way, the performances were as personal to the audience as they were for the composers and choreographers.
At times, monotone, bright colors lit the entire stage and background. This bold coloring in combination with the otherworldly sounds made by the musicians, especially the bass clarinet, created a very surreal experience that appealed to several senses within the body.
My favorite performance was the last, titled "Homestead," with music and video by Paul Leary and choreography by Rose Pasquarello Beauchamp. A film with shots of snow, leaves and trees played on the backdrop while three dancers and musicians performed. The tone of the piece felt peaceful and fluid, and ended with the caption: "For my wife, Laurel Hutchinson."
After I saw the final caption, the emotions the performance evoked felt somehow fulfilled. I felt as though I knew how Laurel and his home made him feel.
Overall, this under-publicized show surprised me with its high quality of performance, impressive collaboration, imagination and originality.