A&E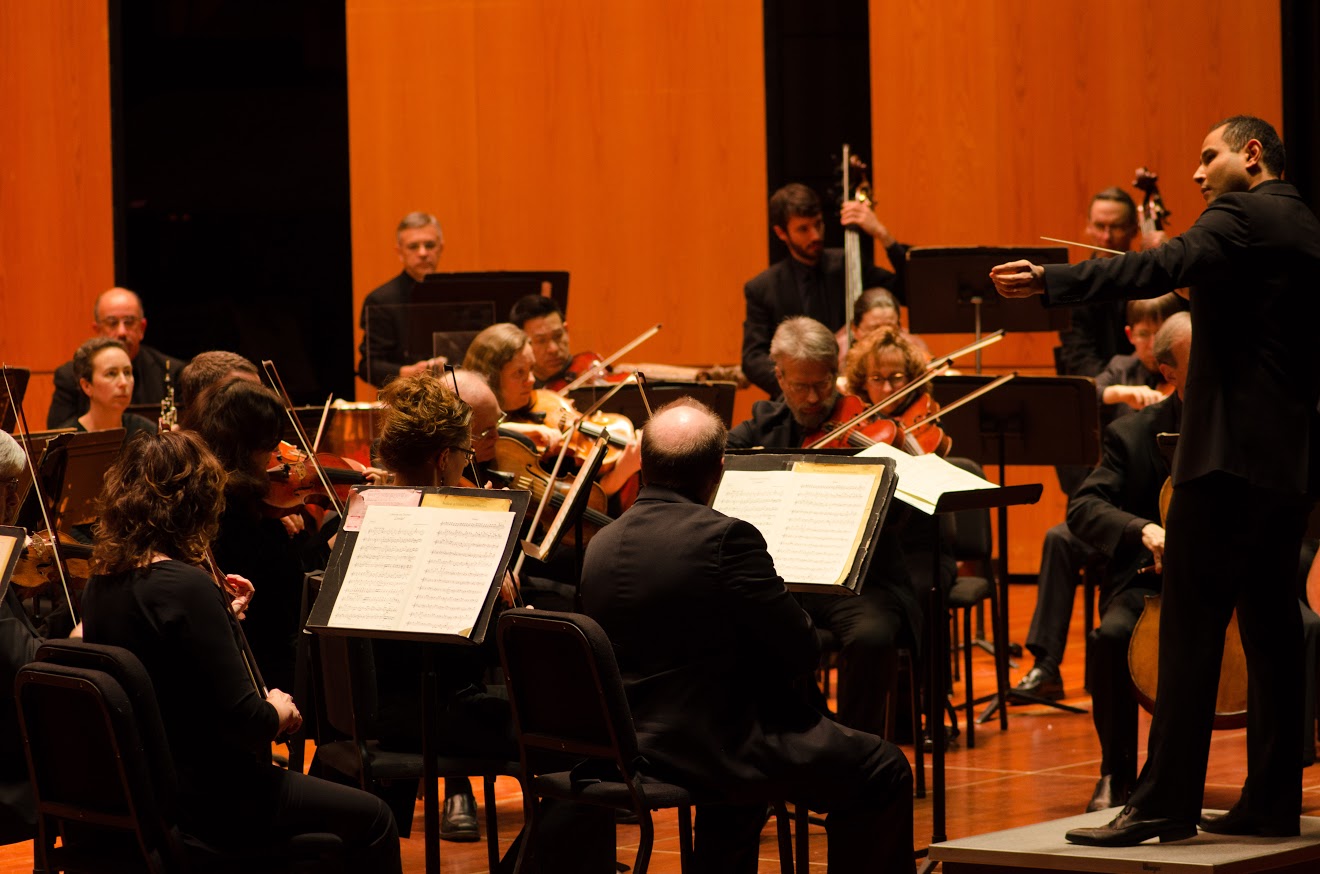 Symphor!a to bring its best set yet this weekend
By Melanie Snyder '19
February 16, 2017
The remarkable and somewhat unusual symphony orchestra, Symphor!a, will be performing this Sunday Feb. 19, at Wellin Hall at 3 p.m.
Symphor!a is unique in that it originally emerged from the Syracuse Symphony Orchestra, an orchestra that declared bankruptcy in April of 2011. Players who were committed to the orchestra who refused to see it fully dissolve started Sympor!a as an extension of the original orchestra with most of the same musicians. Today it is a player-run organization of accomplished and dedicated musicians.
Professor of Comparative Literature Rabinowitz, a member of the Artistic Operations Committee, commented on the devoutness of the players stating, "This is not a job but a commitment." They are currently on their fifth full season and will be performing this weekend with conductor Lawrence Loh.
The soloist in this Sunday's performance, Elina Vähälä, is a professional Finnish classical violinist. According to elinavahala.com, she has performed at a variety of notable concerts including the 2008 Nobel Peace Prize ceremony that was televised to a worldwide audience.
Vähälä made her debut with the Sinfonia Lhati Symphony Orchestra at the age of 12 and was chosen as the orchestra's 'young master soloist." In her professional adult career, Vähälä has appeared on international stages, and will now be performing for us at Hamilton.
The most famous piece in the concert, John Corigliano's "Chaconne," which he wrote for the film The Red Violin, moved Vähälä immediately upon her first time hearing it, so much so that she decided to add it to her repertoire and began performing it as soon as Joshua Bell lost exclusive rights to it in 2006. What she has found so mesmerizing about the score of The Red Violin is first and foremost its variety between each movement.
Vähälä said, regarding the "Chaconne," "this piece has a deep emotional content all the time which the listener can really identify with. That's what makes me want to play this piece over and over again. I wouldn't do it if there weren't something that moved your soul. I need that in the music." Vähälä has performed the piece dozens of times as well as recorded it. According to Rabinowtiz, she is the only person to perform the piece other than Joshua Bell. He stated, "She captures every nuance of the piece."
In addition to Corigliano's "Chaconne," Samuel Barber's one movement "Symphony No. 1" is being performed. Barber is known to be a true competitor of Corigliano's in terms of great American composers.
Barber is also well known as the composer of "Adagio for Strings," the soundtrack to the movies Platoon, Manchester by the Sea, and many others. It was also features on South Park and The Simpsons and was used to commemorate Kennedy's death. "Symphony No. 1" is said to be equally emotionally compelling as Corigliano's piece. Conductor Loh stated, "It has all the things you love about Barber, and more of the drama."
In addition to Corigliano's and Barber's pieces, the more lighter-spirited "Redline Tango" by John Mackey and "An American in Paris" by George Gershwin will be performed on Sunday.
The title "Redline Tango" contains a double meaning referring to the New York subway line that connects Mackey's apartment and the Brooklyn Academy of Music where his work premiered. The title simultaneously refers to "redlining an engine" or "pushing it to a limit" more colloquially, which is said to become evident upon listening to the piece.
Meanwhile, Gershwin's "An American in Paris" was composed in 1928 giving us a taste of American jazz, or more accurately a Frenchman's interpretation of what American jazz sounds like.
Loh stated that the piece is a "depiction of a busy metropolitan downtown that's not American." An extremely familiar work, it has also been interpreted as a work of genius containing richness and depth.
According to Rabinowitz, this will be one of the best concerts ever given by Symphor!a. It hits a younger audience (i.e. college students) and will be somewhat less standard than last year's Symphor!a performance was.
In general it will consist of pieces that are romantic, all-American and strikingly emotional. Rabinowitz described each piece as "entirely different but equally gripping" as they contain "melodic appeal combined with muscle."