A&E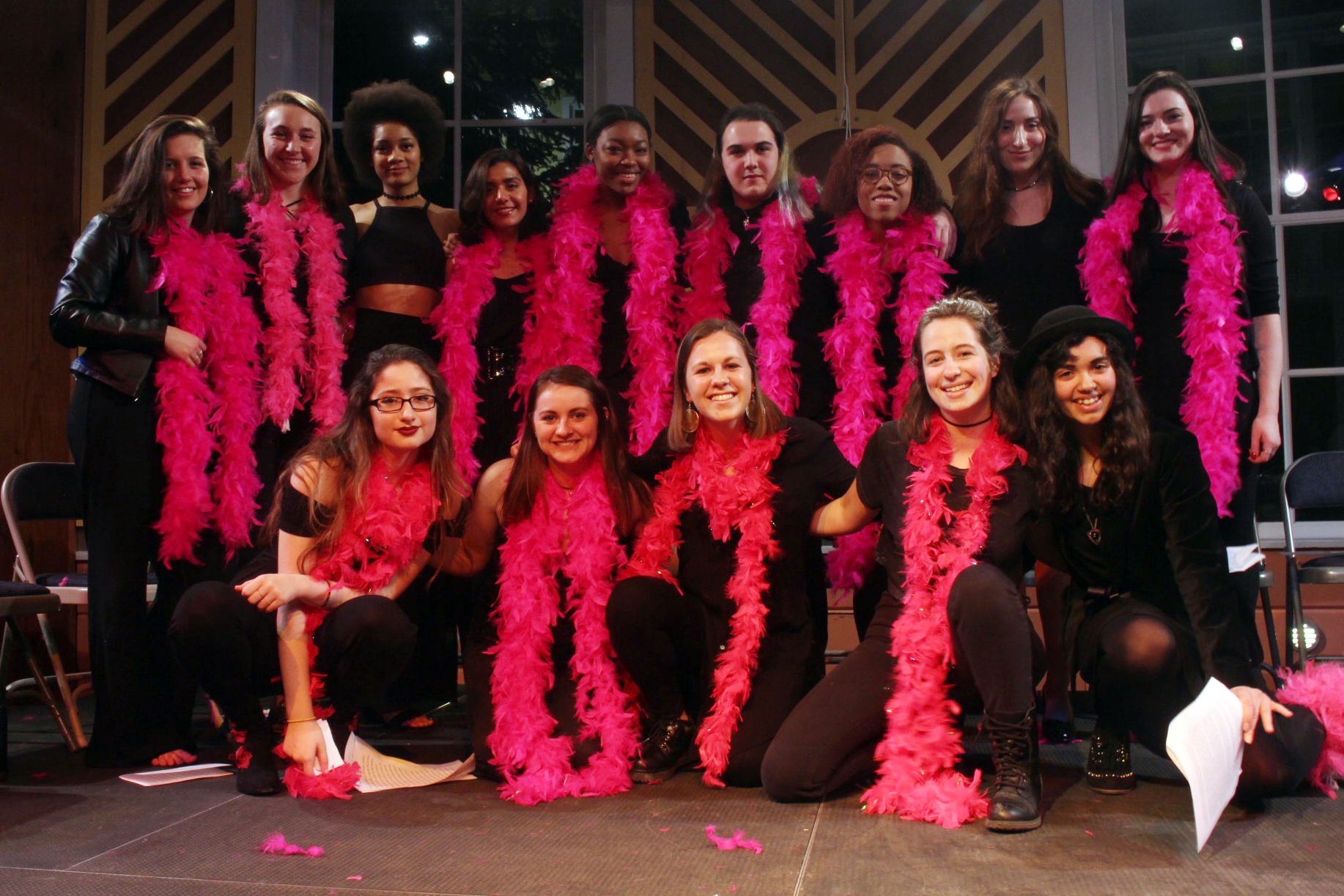 Femme: an evening of vulnerability, compassion and beauty
By Audrey Darnis '18
February 16, 2017
On February 14, 2017, the Womxn's Center hosted Femme, described in the program as "a collection of monologues written and performed by women, trans, and non-binary students."
The Hamilton College Womxn's Center is an organization led by women that are dedicated to fighting for social justice and equality, with a particular focus on how these issues affect the lives of women.
The performances emanated from a wide variety of intersecting identities and experiences, which made for a powerfully feminist and beautifully raw evening. The event practically filled the seats of the Events Barn, as well as much of the upper level area.
14 different students performed, representing all four class years at Hamilton. Some of the topics discussed included, but were not limited to, sexual assault, sexuality, race, gender, the intersections of various identities, social criticisms, abuse and romance.
Most of the performers read their own work, or another Hamilton student's work, apart from Hannah Fink '19, who read a piece very relevant to our current political situation, "I Want a Dyke for President." The poem, written by artist and activist Zoe Leonard in 1992, criticizes the rigidity of the few types of identities that are accepted into our presidency. The poem questions why there has yet to be a president that symbolizes a more accurate representation of diverse identities in the United States—not simply the identities that are privileged and hailed.
Most of the other performances concerned either intimate and personal experiences students have had due to their marginalized identities, or overarching critiques of societal standards, whether these standards concern beauty, gender roles or inequality.
Some of the works that criticized societal standards included a piece by Kateri Boucher '17 and performed by KT Glusac '17. The monologue, entitled "A Better Summer Body in Just 15 Easy Steps," critically and sarcastically challenges the normative constructions of women's beauty standards.
The one line that I found to be particularly striking was, "you are better for being less of you." "Please, Stop Calling Me 'Nice,'" written and performed by Colleen O'Brien '17, covered similar sentiments. O'Brien discussed the gendered implications of calling women nice, and how this word is, in fact, not a compliment.
"Snakes in the Office," written by Kyandreia Jones '19 and performed by Ondine Baptiste '17 was a witty and sarcastic piece that criticized the gender wage gap, which is particularly emphasized when an analysis of race and gender is taken into account.
Maggie Luddy '20 performed "I Do Not Want to Wear a Purse," also by Jones, which criticized certain gender roles and gendered expectations of women, including the need to wear makeup, heels and carry a purse.
Taomi Kenny '20 performed an anonymously written piece titled "Walking," which describes a woman's frustration whenever she finds herself in a situation where she has to move out of the way for a man while walking on a path.
Other performances were more intimate and personal. These pieces were incredibly powerful due to their vulnerability, truth and rawness.
Each performer shared their experience with courage, and shone on stage beautifully due to their ability to share their truth. Some of the pieces brought certain audience members to tears, and some even earned standing ovations.
Overall, the unrestrained passion, the unashamed truthfulness, and the heartwarming boldness of each and every performer and writer on the stage at Femme made for an incredible evening of vulnerability, compassion and beauty.