News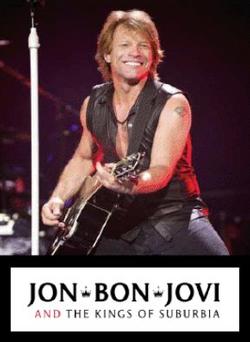 Jon Bon Jovi Concert to Support Hamilton
By Rachel Lieb '13
September 6, 2012
If "You Want to Make a Memory" make sure your calendar is free on Dec. 5. Jon Bon Jovi and The Kings of Suburbia will perform at the Best Buy Theater in New York City to benefit Hamilton College.

The concert will help to fund the new theatre and studio arts facilities. Construction of these facilities began in the summer of 2012 and will provide more classrooms, studios and workshops for visual arts students. The building will also contain performance spaces, technical equipment and design spaces for theater theatre students. Artists of all disciplines will have the opportunity to collaborate in the Interdisciplinary Studio for Trans-Media Arts and Related Studies (STARS). The new facility will open in the summer of 2014. The Ruth and Elmer Wellin Museum of Art, which will open this year, and the new visual art and theater theatre facility make up the new art complex funded by gifts from the Bicentennial Initiatives campaign.

Jon Bon Jovi and The Kings of Suburbia will also help to continue Hamilton's need-blind initiative by donating another portion of the concert's proceeds to student scholarships. The need-blind admission policy came into effect for the class of 2014. The College now makes admissions decisions without considering an applicant's ability to pay, and will continue meeting the demonstrated need of all admitted students. The benefit concert will help Hamilton continue these unique and exciting programs.

As a multi-platinum rock star and philanthropist, Jon Bon Jovi, with his Grammy-winning band Bon Jovi, has sold over 130 million albums worldwide. Bon Jovi has performed more than 2,600 concerts in more than 50 countries for more than 34 million fans. His Dec. 5 concert will include hits from Bon Jovi and classic rock songs. The eclectic set list is guaranteed to suit all rock and roll fans.

The concert is intended primarily for Hamilton alumni, parents and those affiliated with the College, but members of the Hamilton community are welcome to bring friends to the event. Jon Bon Jovi and the Kings of Suburbia will donate a portion of the price of each ticket to Hamilton scholarships and arts facilities. Tickets will be available beginning the week of Sept 17. More information is available at www.hamilton.edu/jbj.