News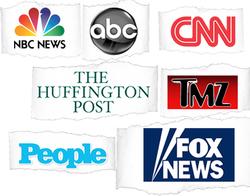 Mass media attention threatens college reputation
By Keith MacArtney '13
November 29, 2012
At 1:51 a.m. on Wednesday, November 14, the Kirkland Police Department was called to Dunham residence hall to assist Hamilton College Emergency Medical Services and Central Oneida County Volunteer Ambulance Corps with an unresponsive female student. The student was Stephanie Bongiovi '15, daughter of rock star Jon Bon Jovi, who was experiencing an overdose. At this scene, both Bongiovi and Ian Grant '13 were arrested for possession and use of heroin as well as other drug paraphernalia. Charges were later dropped due to the New York State "911 Good Samaritan Law," enacted last year in an effort to protect the lives of overdose victims.
While neither Bongiovi nor Grant are currently on campus, their future status is unknown at the present time, as College officials have refused to comment in an effort to protect the students' privacy as well as the integrity of the judicial process.
Reflecting on the proceedings of the event, Grant responded that he could not comment other than to say that, "The school handled this very well, while the police need to take a course or two to learn New York State law." Bongiovi declined to comment.
By the early hours of the morning of Nov. 15, the paparazzi had already hit the Hill, eager for any information on the young celebrity's late night tragedy. Perched outside commonly tracked areas of campus like the Burke Library and Kirner-Johnson, prominent entertainment media sources were aggressive in their questioning of busy students and faculty. Some students reported this abuse to Campus Safety, requesting that the reporters vacate our campus immediately. Despite the majority's refusal to comment, thousands of articles appeared on the Internet at a seemingly instantaneous rate.
As with any medical or judicial matter, the Hamilton College administration's primary focus in responding to the influx of media attention was the preservation of student privacy. Other than rhetorically admitting that the use of heroin was a violation of Hamilton College policy, the College also refused to provide any further comment to these inquisitive media sources on the status of Bongiovi and Grant.
Jeff Landry, the associate dean of students for health and safety, oversees the offices of Campus Safety, the Health Center and the Counseling Center, as well as the College's judicial process.
"Hamilton is committed to an environment free of illegal drugs and the excessive use of alcohol, and we take action when the situation warrants," commented Landry. "Some inappropriate and unacceptable behavior involving a small minority of Hamilton students has occurred recently and we are working to ensure members of our community abide by the laws of New York State and the policies of the College."
While the community's first concern was, of course, the wellbeing of its members, the inappropriate and unacceptable behavior of this small minority has provided a very negative portrayal of our College in the national media. Despite the fact that only a small portion of our community engaged in illicit drug use, large-scale media focus on a heroin overdose threatened the integrity of Hamilton's reputation.
One of the primary indicators of any institution's reputation is its application rate. Dean of Admissions Monica Inzer, while refusing to comment directly on the unique case of Bongiovi and Grant, said, "It is hard to predict the effect of positive or negative media attention on the admission process. I have seen instances where applications declined following a positive incident and increased following a negative incident. It is hard to know what to attribute changes in application numbers to—prior year's selectivity, demographics, economy, early decision trends or, yes, sometimes reputation—which can be shaped by student satisfaction, alumni, parents, friends, guidance counselors, guidebooks, rankings or the media."
While this unfortunate tragedy hit the press just one day before our Nov. 15 Early Decision Round I application deadline, Inzer was happy to report that Hamilton has "received 376 Early Decision Round I applications, which compares to our record-high 412 from one year ago, and is our second highest total on record."
It is impossible to confirm that the drop in Hamilton's early applications this year had any correlation to the high level of media attention drawn by Bongiovi's overdose.
Dean of Students Nancy Thompson, citing a campus survey conducted last spring, commented that, "Students report that the use of hard drugs is rare at Hamilton, but I am deeply concerned about any illicit drug use and will do my best to eradicate it from the Hamilton community. Our policy on illegal drugs is clear and the consequences for distribution and possession are severe."
On a positive note, despite this recent tragedy, Jon Bon Jovi will still host his Dec. 5 concert in New York City, from which all proceeds will benefit scholarships and the arts at Hamilton. The influential celebrity's continued support of Hamilton College attests to the strong sense of community support here on the Hill, even through personal struggles.